(When Carlos Cascos was the Texas Secretary of State, he was instrumental in acquiring more funding and increasing voter registration in the border area. We noticed in today's announcement on the bill Rolando V. Pablos, the the current SOS, doesn't have much to say.)
By
Imelda Garcia
News Central 4
Gov. Greg Abbott on Monday vetoed funding to a program that would assist colonias.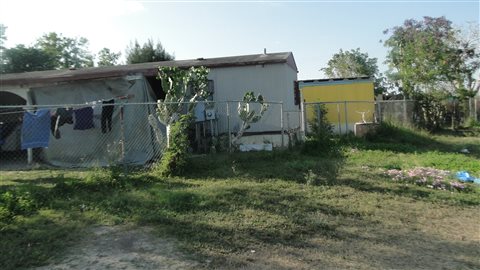 "Governor Abbott vetoed a section of when I was Secretary of State and when I was a state legislature in 1999, we established and those were the colonia coordinators for the Valley, for Laredo and El Paso," said Congressman Henry Cuellar. "I believe five counties, he vetoed that and that is very unfortunate."
Colonia residents echo Rep. Henry Cuellar's thoughts.
"That's not good," said colonia resident Fermin Lopez. "We already don't have much and now they're trying to take away the little that we do have."
Residents like Lopez lost $860,000 in state funding that supported the colonia initiatives program in the secretary of state's office. The program placed state workers to act as liaisons between colonias and the state. The workers, called ombudsmen, assess residents' needs and advocate for the impoverished communities. As years passed, though, colonia residents saw less and less of the county ombudsmen.
"That program has been slashed so much that $860,000 was really just to cover the salary of some of the people who are supposed to be running these programs, and the reality is that they were not able to do much for the colonias," said La Union Del Pueblo Entero representative Martha Sanchez.