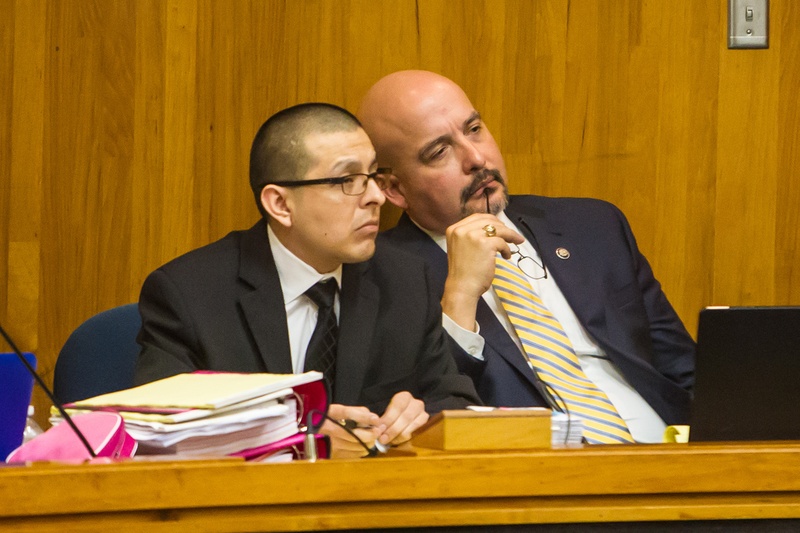 By
Jay Root
Texas Tribune
A Cameron County jury on Tuesday found Border Patrol Agent Joel Luna guilty of engaging in organized criminal activity but acquitted him of the murder charge that could have put him in prison for life without the chance of parole.
His younger brother Eduardo, an alleged hitman for the Gulf Cartel, was convicted on all four counts, including capital murder. He faces a mandatory life sentence.
Both were on trial for the same four counts, which included engaging in drug trafficking and organized crime — and murdering a would-be snitch who threatened to rat them out.
Because it involved a U.S. Border Patrol agent, the case stoked concerns about federal law enforcement corruption along the U.S.-Mexico border. Joel Luna faces five to 99 years in prison for one of the counts and 15 to 99 years for the other, both with the possibility of parole.
His sentencing hearing is set for 2 p.m. We will be updating this story later today.
Related Tribune coverage:
When Franky Palacios Paz was found floating naked and decapitated off South Padre Island, the local sheriff thought the murder would lead investigators back to Mexican drug cartel violence. He didn't expect a U.S. Border Patrol agent to be among those arrested.